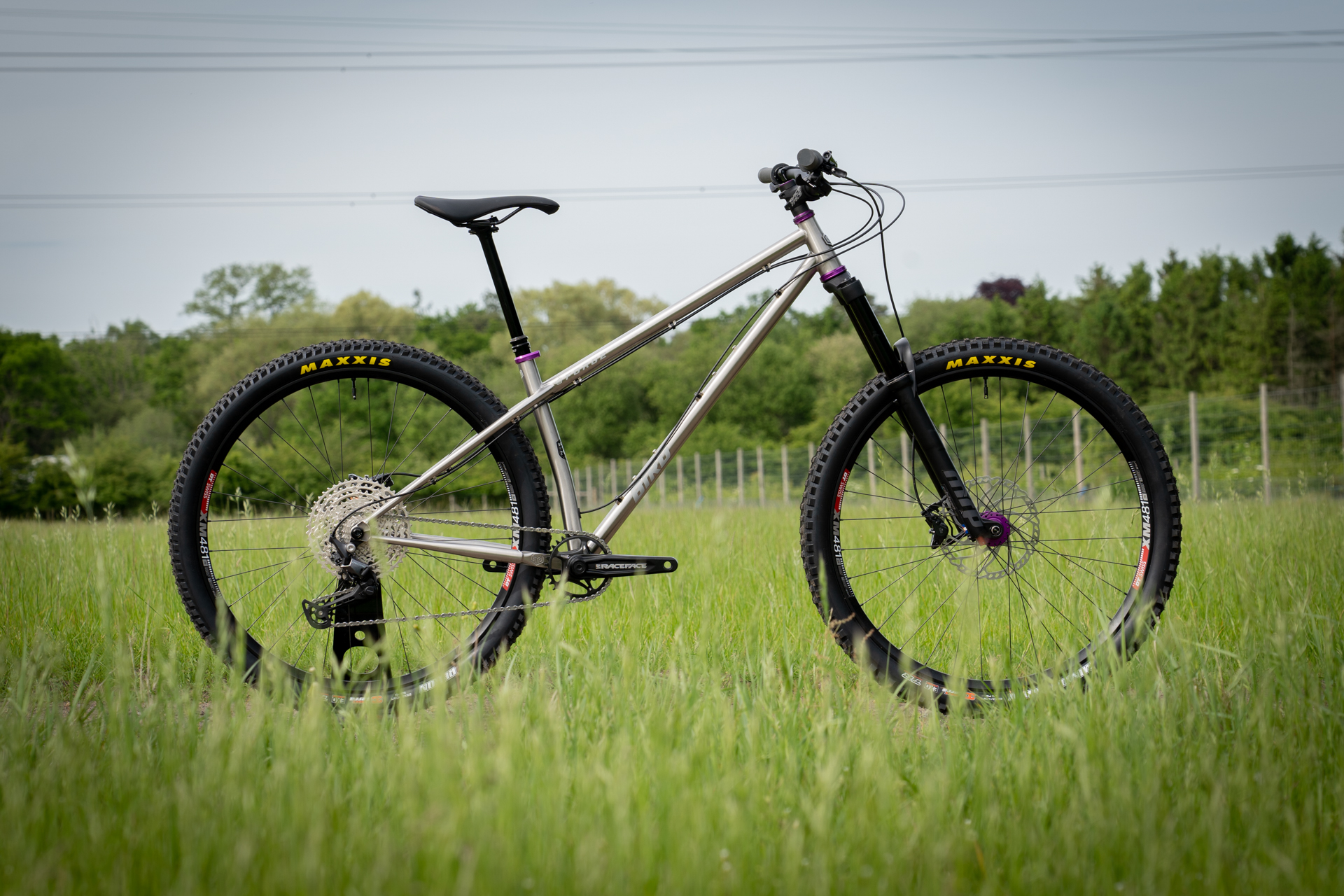 Just like you; we are purists when it comes to bicycles. There's no purer feeling than riding a silky smooth steel frame, and there's no purer look than a stainless steel frame.
Following the success of our Chromoly Forge in 2021, the next chapter was always going to be stainless. We wanted a material to feel as good as it looked and when strength, stifness and weight were factored in we concluded that MS3 by KVA Stainless was the perfect material.
Feel The Steel

KVA Stainless
The approach that KVA Stainless have towards their MS3 stainless astounded us. Finding a manufacturer that considered weight, strength, safety and stiffness in equal measures was perfect; finding one that spoke Dan's language was even better.
The resulting bike has a traditional look and aesthetic, paired with modern, aggressive geometry and mind-blowing ride-feel.
29 Inch Wheels
140-160mm front travel
KVA MS3 Stainless Steel
Brushed finish with gloss clear coat
Investment cast chainstay yoke for maximum tyre clearance (2.6")
ISCG05 mount
2x Bottle cage mounts on the downtube
SRAM UDH (Universal Derailleur Hanger)
External cable routing
Threaded bottom bracket