Bird just got bigger-er.
Since our first full-suspension bike was released in 2014, five frames have carried the Aeris name. The sixth one builds on everything we've learned from previous Aeris iterations and adds in some extra goodness. 
The Aeris 9 is a 29" wheeled all-mountain machine with a bias towards gravity racing. 160mm of rear travel in its standard form gives way to an optional linkage upgrade to increase that to near DH rig levels of travel – 180mm – all while retaining our usual pedaling response and geometry. A completely new tubeset for the Aeris 9 also means you can match this increased travel up front with a 180 fork without troubling your warranty. As Enduro tracks get longer, rougher and more challenging, we've upped our Aeris game to ensure our riders and racers can keep it on the podium.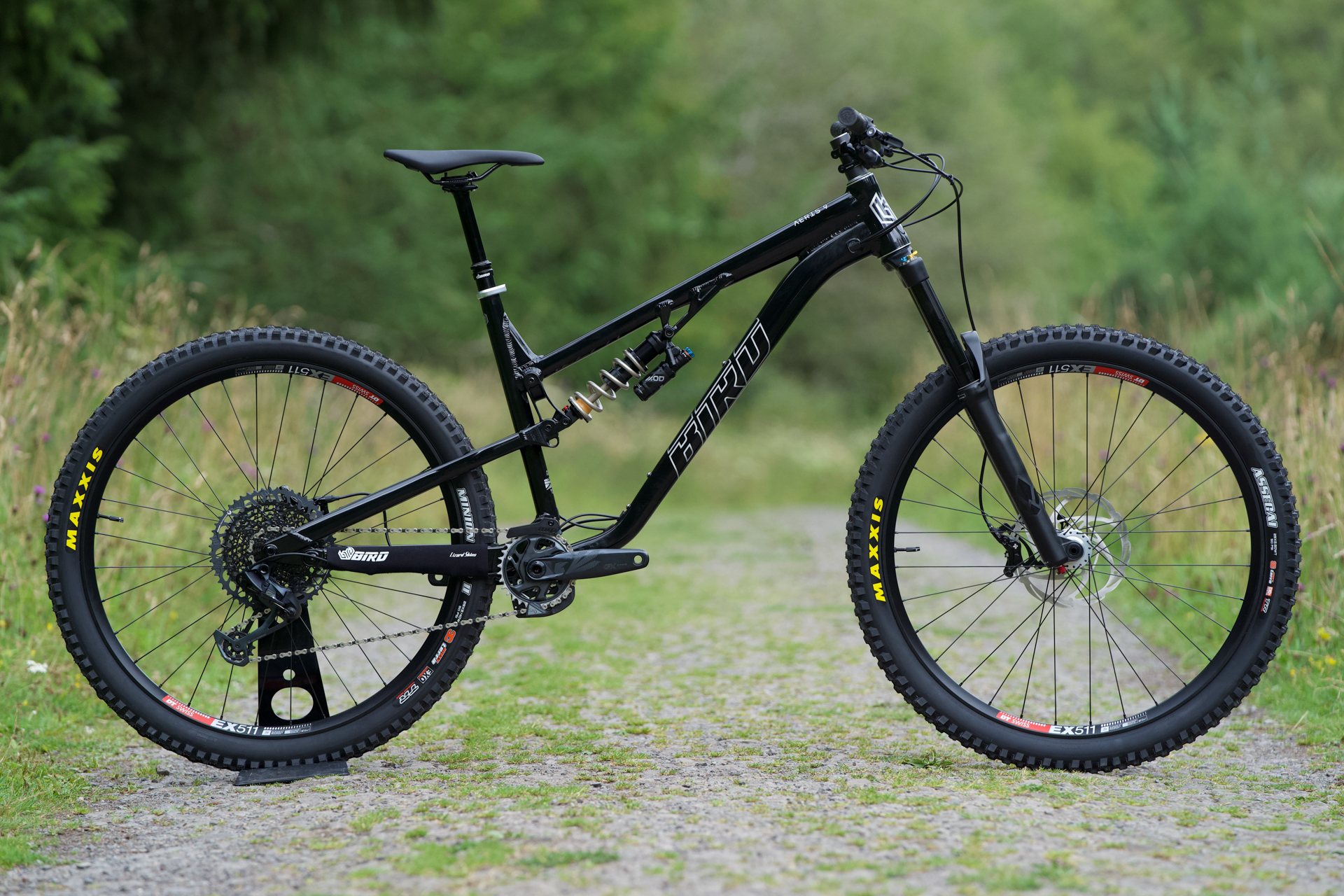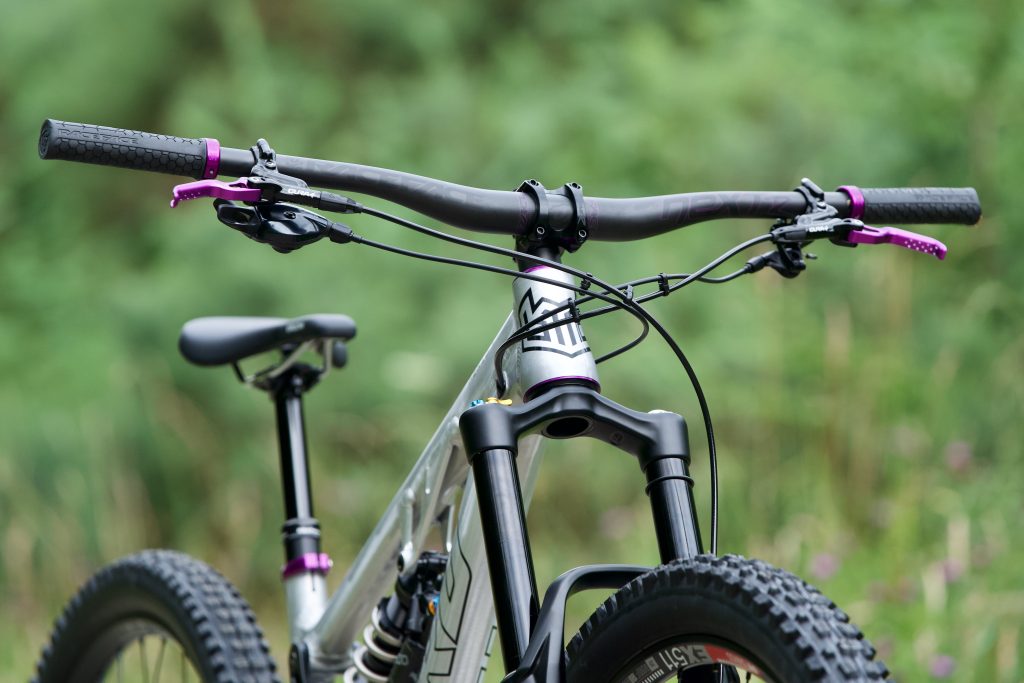 Designed, optimised and tested for gravity riding and packed full of features, the new Aeris 9 was devised while dreaming of long alpine descents and has been tested on the gnarliest bike park tracks in the UK and beyond our borders in EWS races worldwide.
Available in our signature brushed aluminium 'Raw' finish, stealthy 'Jet Black' and the flippin' flippy 'Blurple'. You can chalk this one down as a head turner, that's for sure.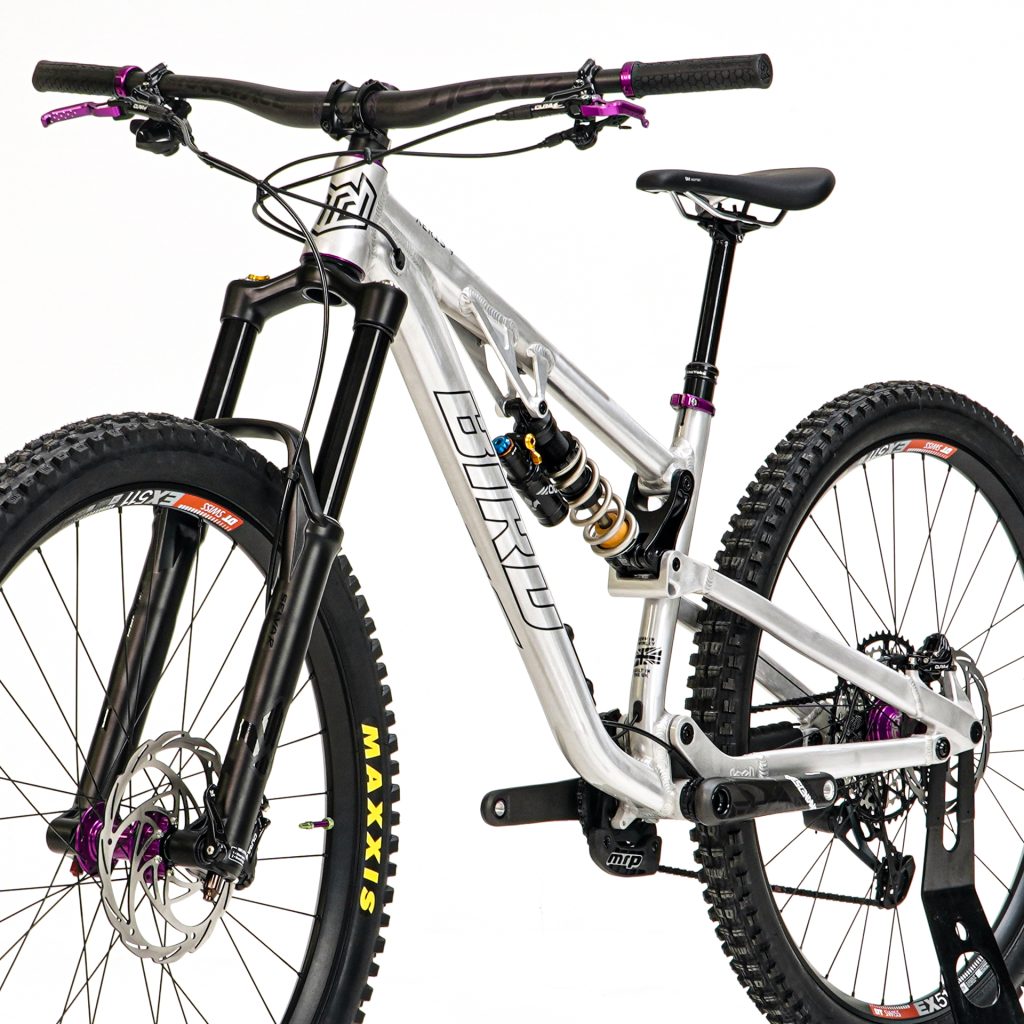 Our aim for the Aeris 9 is to create the best value gravity-focussed bike on the market. It still keeps our outstanding pedaling efficiency with fine-tuned anti-squat and size-specific seat tube angles for each frame size to help keep the rider's weight distribution where it needs to be, aiding optimum handling and pedaling.
With new features on the Aeris 9 this is a bike that will keep you rolling faster, for longer:
Chainstay flip chips, allow you to increase chainstay length while slackening out the bike for a more stable, gravity focused ride.
Full double lip oil/dirt seals on our new oversize main pivot axle for maintenance free bearings.
Flexible internal or external cable routing allows for either way of routing without spoiling the clean looks in either option. Racers and home mechanics can opt for full external routing for minimum fuss, while still allowing for the clean looks of an internally routed bike if that's your preference.
Room for the biggest coil piggybacks and still get a good size bottle in our smallest frames.
No cables through the headset or bars, because we don't hate you.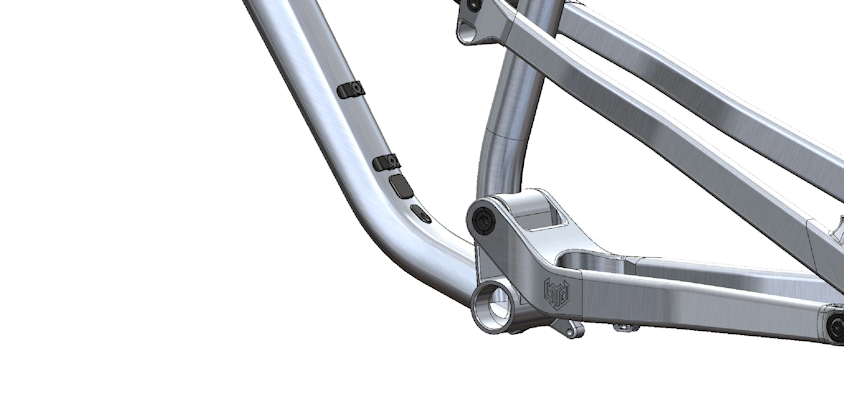 Aeris 9 Geometry
Our geometry was always long and low – now we've gone slacker too. With the 160mm linkage and a 160mm fork, out of the box the Aeris 9 has a 64-degree head angle, 340mm bottom bracket height and 440mm chainstays. Run a longer fork or flip the chips and things get longer and slacker.