Zero AM Mk2 (non boost)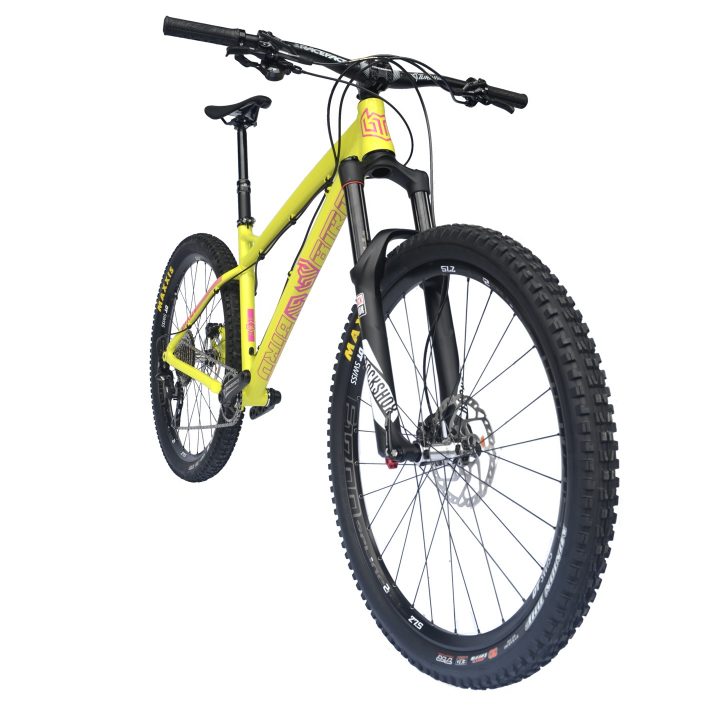 Introducing Zero AM
The spiritual successor to the original test-winning Zero, the Zero AM is the ultimate embodiment of the hardcore hardtail. Using the same super strong tubeset as the original Zero, we've updated the geometry and sizing to keep it in line with the amazing Aeris and Zero.TR bikes.
Running long top tubes so that you can run super short stems without feeling cramped, the bottom bracket has been lowered by 5mm for extra berm carving ability. The head angle has been adjusted to provide a sagged head angle of 67.5 degrees with a 150mm fork.  Chainstays are short for pumping berms, jumps and generally misbehaving on.
We removed the D-mount, then straightened the seat tube for a cleaner looking frame.  Forward facing seat tube slot. Continuous external cable routing. Mud clearance for a 2.6″ tyre – all perfect for UK (and beyond!) riding conditions.  Frame weight is 2.0kg for a medium.