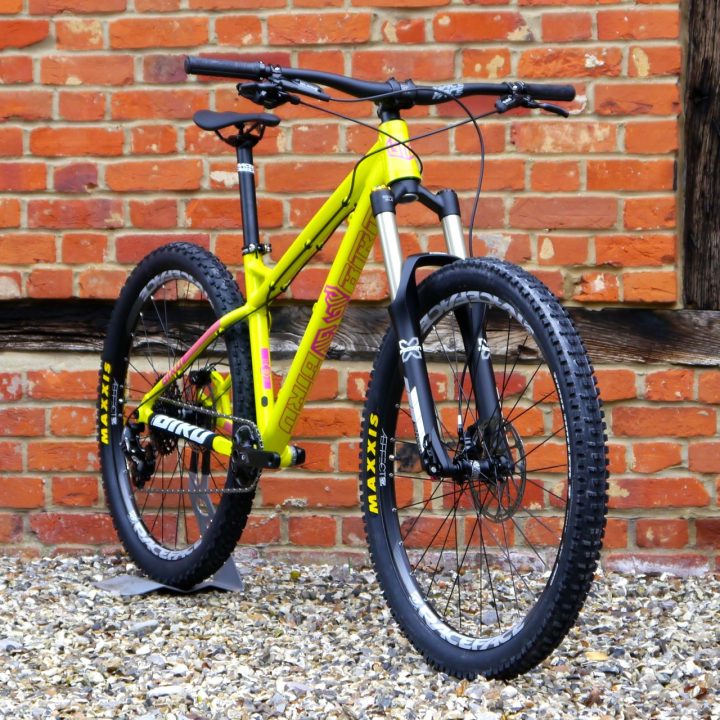 Mountain Biking UK awards the Zero AM with a perfect 5/5 score.  Read the full review here.

"The long wheelbase (1,223mm on the XL size) and planted front end help the Zero AM rip through rooty, technical sections with a confidence and verve that make it feel more like a full-sus than other aggro hardtails from Kona, Ragley and Commencal we tested alongside it."
"When combined with the superb parts list, this translates into an astoundingly fast, confident and fun trail bike. Put simply, the Bird gives you the best shot at keeping up with your fully-suspended mates on gnarly trails, or even stealing their Strava KOMs."
Their only minor criticism was that the bike would benefit from wider rims… which are now available on all models!